About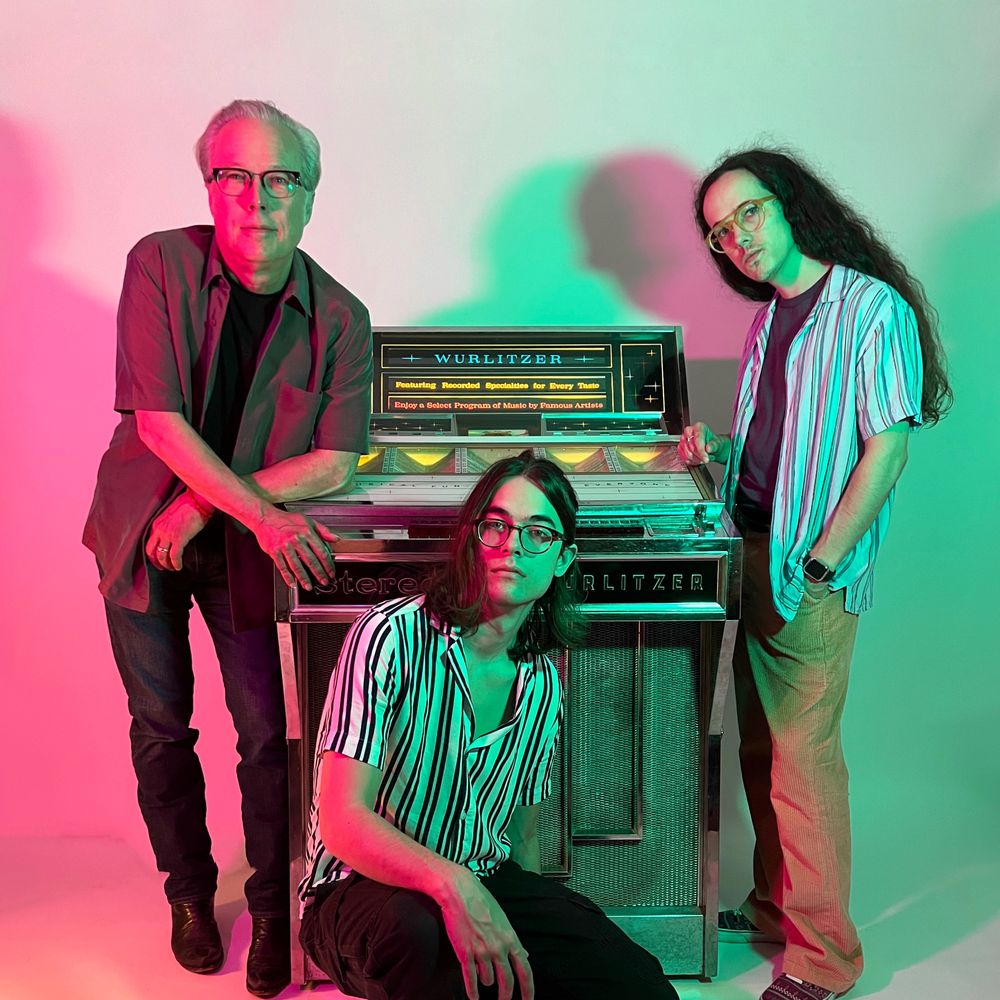 The SPACE CADET QUINTET
In 2020, Country artist Radney Foster and his sons, multi-instrumentalists and producers Julien and Jackson, found unexpected fortune in their COVID downtime. Unable to tour, the trio were afforded time to write and create together in the studio.
The result is Exotic Sounds for A Brighter Tomorrow, a tropical journey inspired by a wide variety of eclectic sounds including the cinematic works of lounge jazz composers like Esquivel and Martin Denny, the moody atmosphere of 90s trip hop recordings like Air and Thievery Corporation and the production genius of Quincy Jones.

The project was the brainchild of Julien Foster. "I've always enjoyed the eclectic musicality of exotica records. It sets such a vivid mood," says Julien. "With my brother's jazz knowledge and engineering skills and my dad's production and writing skills, I thought we could pay tribute while also creating something modern and different. The initial inspiration was those old lounge albums, but also things that don't fit that tropical format, like Ennio Morricone soundtracks, 90s hip hop beats and electronica."

"I never would have been able to make this record, if the world hadn't come to a halt," says Radney Foster. "We had the space to just explore, be creative and have fun," says Julien Foster. 

Julien Foster aka The Space Cadet, is a producer, graphic artist and multi-instrumentalist who has released over a dozen electronica albums and opened for artists like Tipper and Cut Chemist. In 2018, he created the soundtrack for Otherworld Encounter, an immersive sci-fi art exhibit which showed in Nashville, Atlanta and Louisville. Julien performs with the jam rock group The Good Times Family Band. 

Jackson Foster is a multi-instrumentalist, producer, audio engineer and solo artist. His engineering and producing credits span genres from rap to country/americana to hyperpop/triphop and jazz. He plays in the indie rock band Ohphelia and recently recorded and produced their debut full length album, Thoughts of Love. He recorded and mixed Exotic Sounds For A Brighter Tomorrow, as well as playing trumpet, bass, keys and various other contraptions.

Radney Foster is a Texas singer-songwriter who first gained attention as half of the duo Foster & Lloyd and established himself as a solo artist in the early 90's. He's recorded eleven solo albums, and penned Country hits for artists like Keith Urban, the Chicks, Darius Rucker, Guy Clark and many others. 2022 marks the 30th Anniversary of his solo debut, Del Rio, TX 1959. This fall, he'll embark on a Anniversary tour, performing the critically acclaimed album live. 

Together as The Space Cadet Quintet, they fearlessly blend genres and defy convention, using diverse orchestration with modern synthesis, resulting in a auditory voyage through space and time.